Is your test system still up to date? Can all test methods still be fulfilled according to the latest standards?
Upgrading test facilities is much less expensive than building a complete new test facility. The MicroTrack rail system is a prime example for the benefits of retrofitting. The advantage of this system is that the guide channel is much narrower than with conventional solutions, which means that many more details can be seen from the bottom of the film pit during crash shots of the vehicle. With older rail systems, the width of the guide rail usually obscures important details.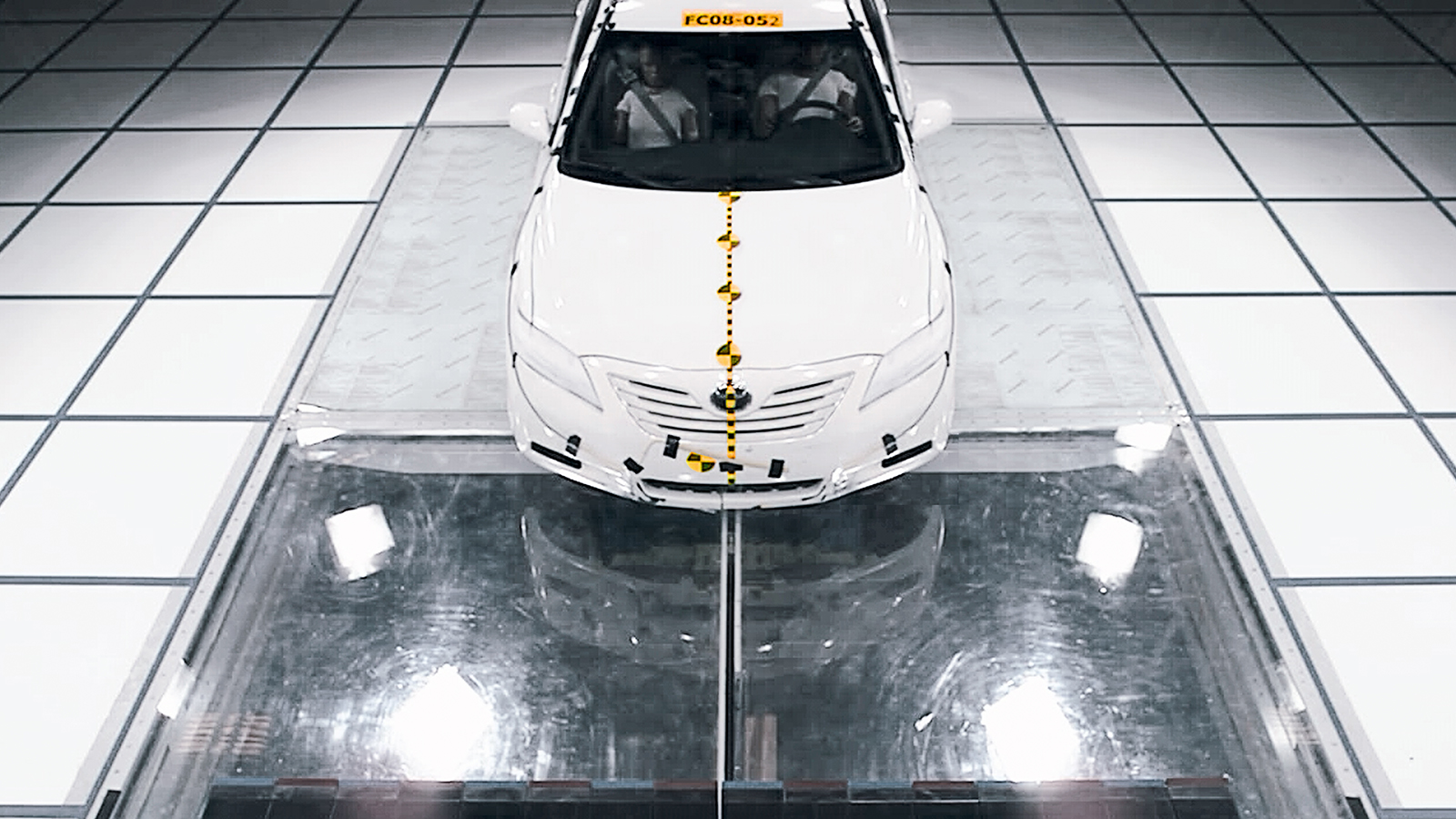 Another advantage of MicroTrack is that during retrofitting, in most cases the old rail system does not have to be removed, as the new rail requires very little space and can be easily installed in the old channel. Due to the high variability of Micro Track, it is possible to install the system over a length of a few meters (RCAR experiments), up to almost 300 meters, regardless of whether the rail system is in a hall or outdoors.
The conversion usually only takes a few weeks, this is a very short time when compared to a new test centre. The total cost of retrofitting the system is therefore only a fraction of the cost of a complete new building.

The MicroTrack System is of course not the only product suitable for retrofitting crash test systems. Contact us – we offer non-binding on-site stock consultation in order to suggest suitable upgrading measures if necessary.