Management
A company is only as credible as the people behind it.
At the head of the operation is managing director Dierk Arp, who has decades of experience in the sphere of crash testing and, as engineer, brings along extensive specialist knowledge – especially in the field of measurement technology. He leads a team of over 170 employees and specialists, who plan, on a case-by-case basis, all the complex subtasks and components of such a system and bring them together into a facility. Never change a winning team!
DIERK ARP – Executive Director
Dierk Arp was born in 1960 in Kiel. He joined the company in 1995 and has been Executive Director of MESSRING since 2001. After getting his diploma in electrical and communications engineering from the Technische Universität München, Dierk Arp founded his own company focused on medical imaging and software development. With this company and later as shareholder of MESSRING, he has been involved in the design of data acquisition hardware and control software for passive safety systems since 1989.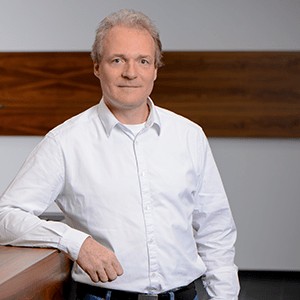 "The challenges we face in our industry fascinate me time and again. It's a good thing I can count on everyone in the MESSRING team."

Dierk Arp