In the ever-evolving world of automotive safety, First Automotive Works R&D (FAW) set out to advance vehicle safety. Their ambitious vision was to create a crash test facility capable of addressing the challenges of crash testing all with one goal in mind: protecting lives on the road. To turn this vision into reality, FAW found in MESSRING a dedicated partner, globally known in the automotive industry, for the design and implementation of state-of-the-art crash test facilities
Completed in 2022, the FAW Crash Test Facility is a cutting-edge facility that is designed to carry out a wide range of crash test global standards and protocols for vehicles and battery packs. The facility has two fully equipped test lanes totaling an impressive track length of over 400 meters. All lanes are equipped with the MicroTrack rail system, ensuring maximum precision with practically backlash-free vehicle guidance and, at the same time, only 70 mm of visual coverage in the area of the film pits.
5 crash areas for maximum flexibility
A total of five possible impact areas are implemented in the facility and adapted to the diverse requirements of the specific test scenarios.
In addition to a truck crash block and an impressive Mobile Block, which can be easily and quickly positioned on the facility as required regardless of its weight of approx. 120 tons, there are also three areas equipped with ground anchors designed to safely install and fix a demountable block. This newly designed block is suitable for tests involving the impact of a 3.5-ton object at speeds of up to 85 km/h.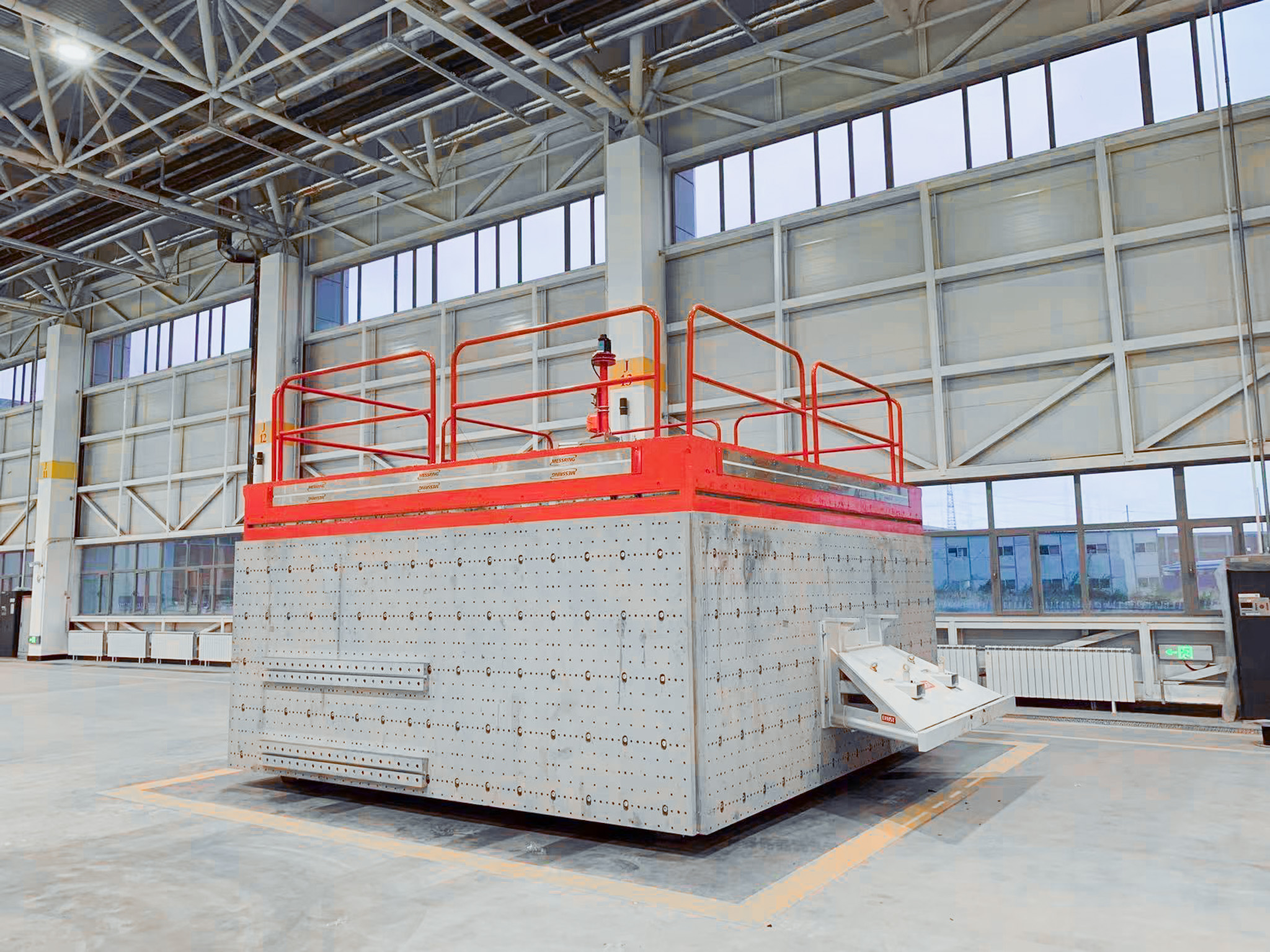 The facility also includes an area for deceleration tests, in which a vehicle with a payload of 3 tons is decelerated from 100 km/h to 64 km/h before impact. These advanced pre-crash scenarios provide important insights into the behavior of occupants and their positioning in the vehicle during the crash. This is achieved through the use of the innovative MESSRING M=Brake, which provides precise vehicle deceleration and accurately replicates real braking scenarios – an important aspect of a more realistic test.
Central Facility Control System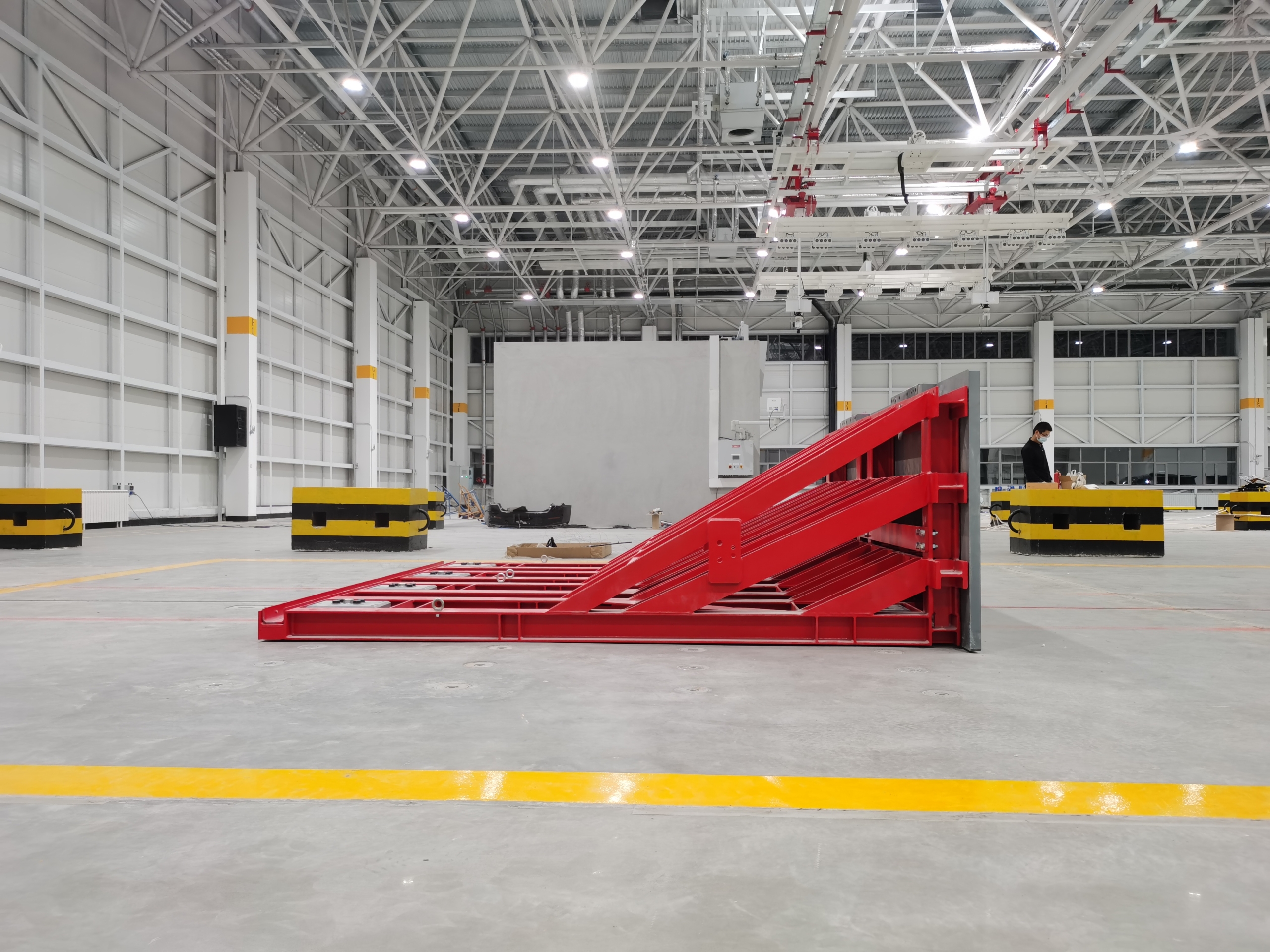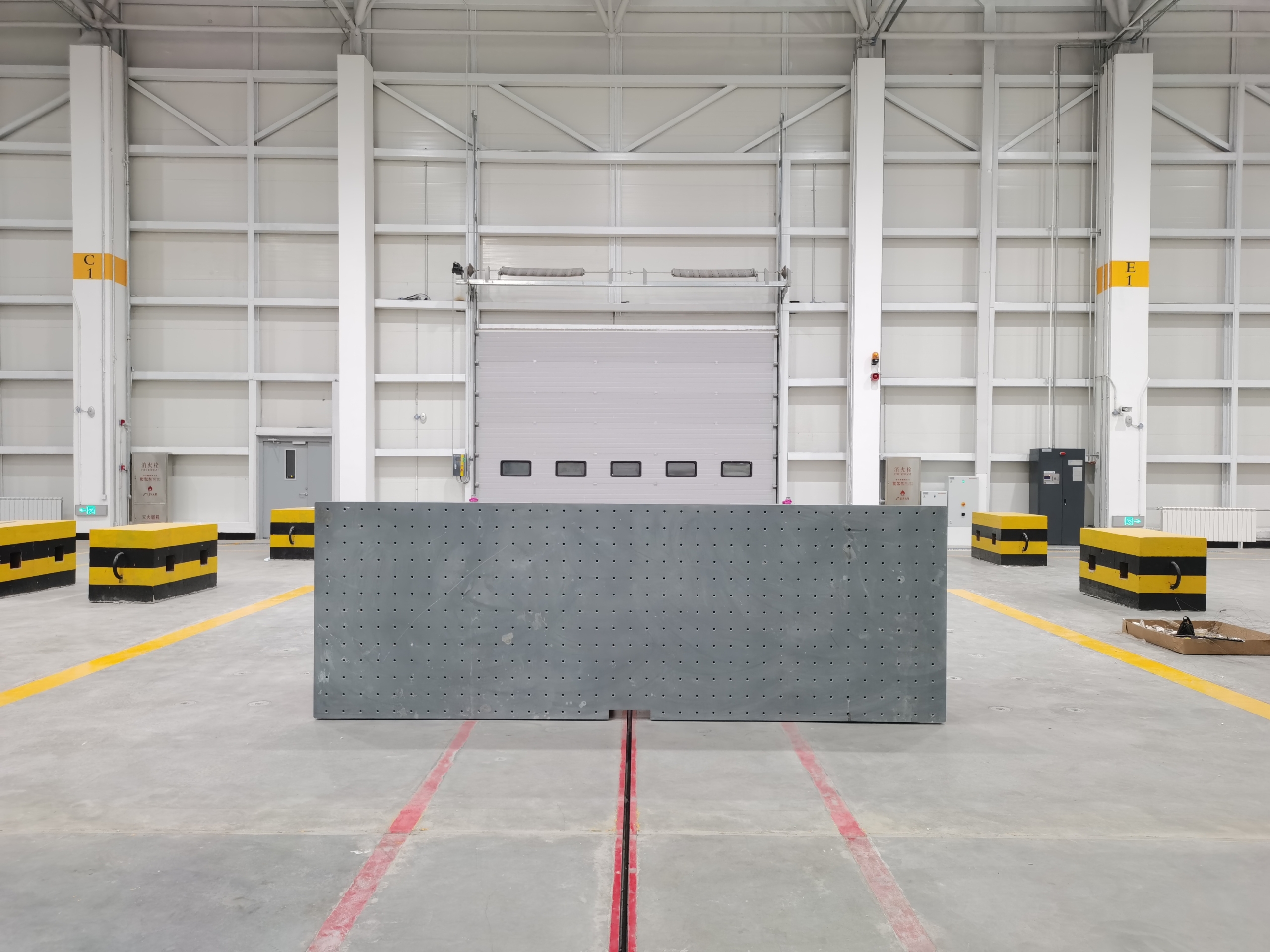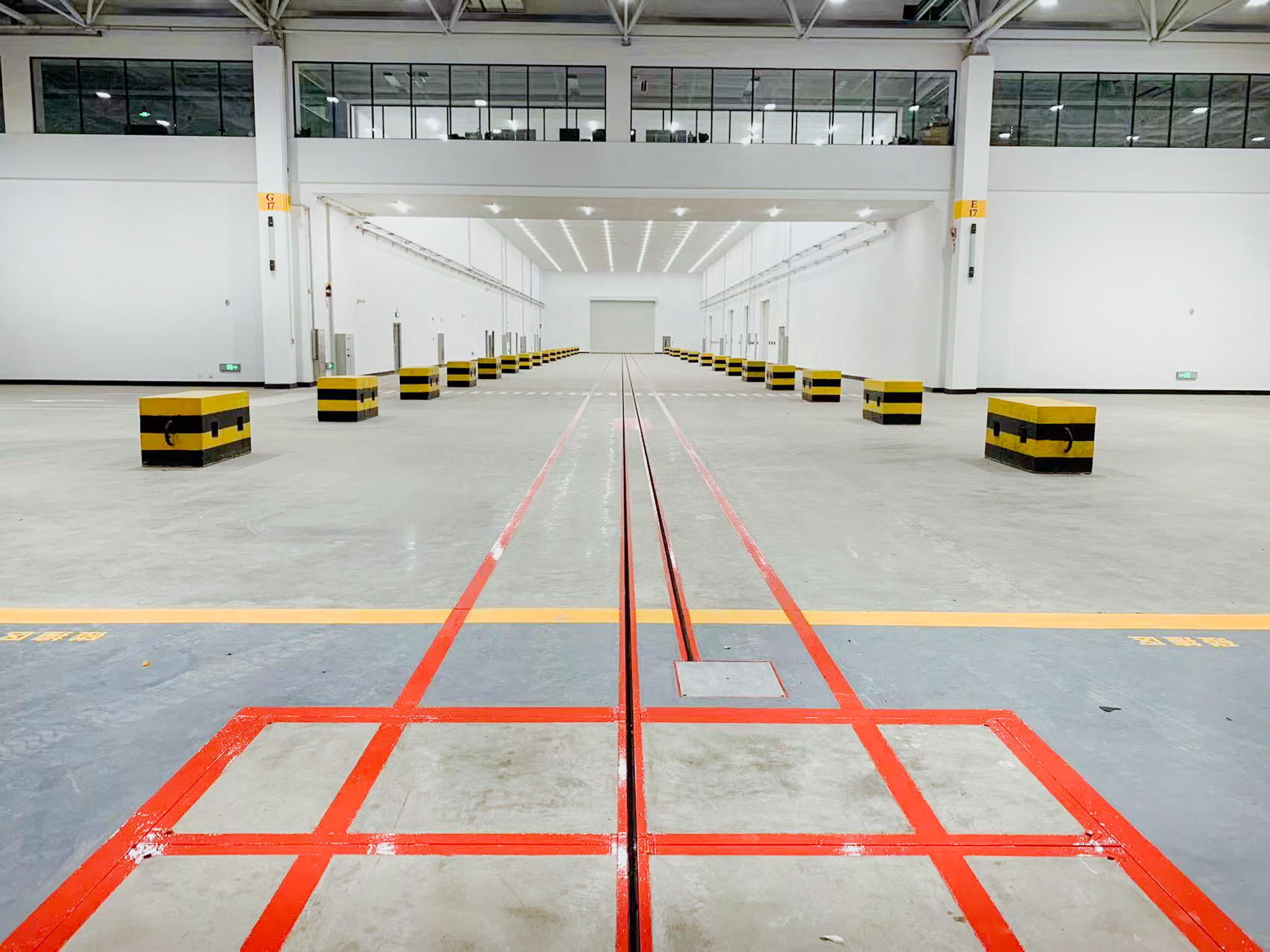 The Facility Control System is the command center of the system, monitoring and orchestrating the components and ensuring that everything runs smoothly. This is possible thanks to the M=SYNC Trigger Distribution System, which centrally triggers all components involved in crash tests in real time. The trigger ensures that the tests run seamlessly and that the results are accurate and reproducible. By seamlessly integrating these advanced components, MESSRING's engineering expertise has created an environment in which vehicles can undergo all relevant crash scenarios according to global protocols and beyond.
Overall, the FAW R&D crash test facility provides a comprehensive, future-proof testing infrastructure to evaluate vehicle safety, performance and reliability and ensure they meet the highest safety standards. The combination of indoor and outdoor areas, different blocks and film pits allows for a wide range of test scenarios and conditions to improve vehicle safety and thus safety on the road.